For the first time in China, the Accademia Carrara of Bergamo, Italy, one of the major Italian museums, presents 54 masterpieces from their painting collection dating from around 1441 to 1898. Four and a half centuries of figurative art, summarized in 54 works which testify an extraordinary historical, social, religious, economic, as well as obviously artistic evolution. Unfolding for us a grand spectacle pictured from the Renaissance to the 19th century, it retraces the art line from the Renaissance, to Mannerism, Baroque, Rococo, then to Neoclassicism, Romanticism, and finally to Italian Divisionism.
The exhibition unwinds chronologically allowing the visitor to embark on a journey through Italy and time. A unique experience to witness masterpieces of rare beauty, perfectly preserved with their bright colors, which reveal many aspects of European civilization. Timeless antique works, so close to us in their passions,reasonings and desires.
Curated by Giovanni Valagussa from the Accademia Carrara, lays out Western paintings from the 15th to the 19th centuries to zoom in on the changes in style over the time in the following display areas: Humanism and Renaissance, Venice in the 16th Century, Genres of the 17th Century, The 18th Century of civil discoveries and the end of the aristocracy, and The 19th Century from Romanticism to psychoanalysis. Works on display include Raffaello's Saint Sebastian, Pisanello's Portrait of Leonello d'Este, and Andrea Mantegna's Saint Bernardine of Siena, Rubens's Saint Domitilla, and so on.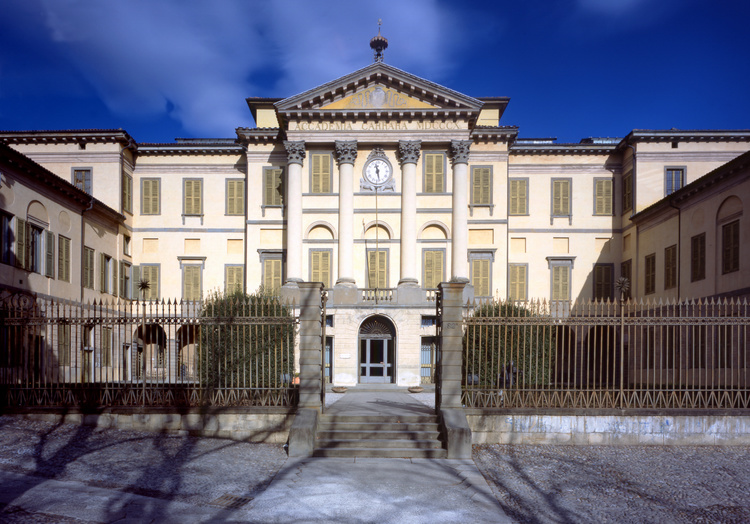 Academia Carrara was founded in 1796 and is located in Bergamo, Italy. Count Giacomo Carrara, on his deathbed, bequeathed to Bergamo his large collection of paintings, drawings, prints and other works of art, for which the academy is named. Over the past two centuries, the Academy has refined its collection, amassing generous donations from art collectors. Today, the core of the collection is about 1,600 paintings from the 13th to 19th centuries, with an additional 200 paintings from the early 20th century, formed a huge collection scale. The Academy Carrara thus became one of Italian top art museums.