The exhibition showcases 61 authentic works treasured up by Musée Marmottan Monet, among which there are 20 masterpieces by Monet, including those he made meticulously in his early and middle years: The Pont de l'Europe, Gare Saint-Lazare, The Train in the Snow.The Locomotive, Snow Effect, Sunset, Tulip Fields in Holland, Field of Yellow Irises at Giverny and those covering his later days Water Lilies, Wisteria, Roses and The Japanese Bridge. There are also fine works from celebrated Impressionist masters, Édouard Manet, the godfather of Impressionism, and Camille Pissarro, Pierre Auguste Renoir, Edgar Degas, Alfred Sisley, Berthe Morisot, etc. The exhibition also incorporates paintings by the realist painters of the Barbizon school, Jean-Baptiste Camille Corot, and Monet's mentor, Eugene Boudin. Their artistic styles and philosophy have profoundly influenced the impressionist artist group.
In addition, the exhibition will also present the works of several Impressionists or artists related to Impressionism less familiar to the Chinese audience. Armand Guillaumin, characterized by rough strokes and intense colors in composition, is known as the "most Fauvist" impressionist painter among critics. Three of his works in bright hues are exhibited this time to provide visitors with altogether a different visual experience. Henri Le Sidaner, a key impressionist slightly younger than the contemporaries, borrowed the techniques of Monet and Neo-Impressionism in his later creations. Two of his works on display, Bright Morning at Quimperlé and Stream at Sunrise, will offer traces of Monet's and Sisley's styles. Albert Lebourg was once invited to the fourth and fifth impressionist exhibitions, and he has an interest in outlining the landscape of the city of Paris. Here, through two of his works, one is about the scenery of the Seine River against the Notre-Dame Cathedral, and the other is about the famous Place de la Concorde à Paris, the audience will have a taste of the essence of impressionism. Finally, it is a work by Monet's step daughter and daughter-in-law, Blanche Hoschedé-Monet. Blanche, receiving art education from Monet, is a follower of Monet for a long time. She is also the closest to Monet among the younger generations of Monet. And her artistic approach was deeply influence by Monet.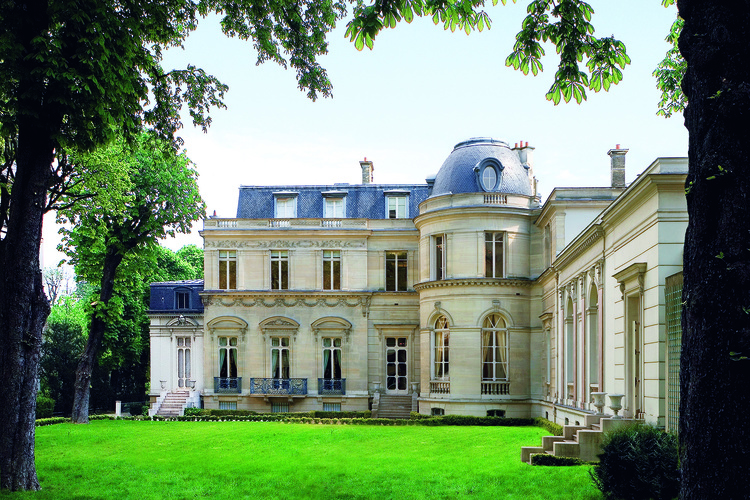 Musée Marmottan Monet opened to the public in Paris in 1934. In 1932, Paul Marmottan bequeathed his private residence and Empire collection to the Académie des beaux-arts, hence the name of the museum. Later, thanks to the generous contributions of the descendants of many artists, the Musée Marmottan Monet has become one of the most important collection venues of Impressionism. At the same time, it is also the museum with the most works of Claude Monet and Berthe Morisot in the world.